After being photographed with her aide holding her umbrella for her, Kendall has been roasted.
Fans have criticized Kendall Jenner for not carrying her own umbrella while out on a walk in the rain in Los Angeles, California, over the weekend.
As she emerged from a car, her helper was seen putting a black umbrella over her head.
After it appeared that she had hired someone to carry her umbrella, fans reacted to these photos and dubbed her "out of touch."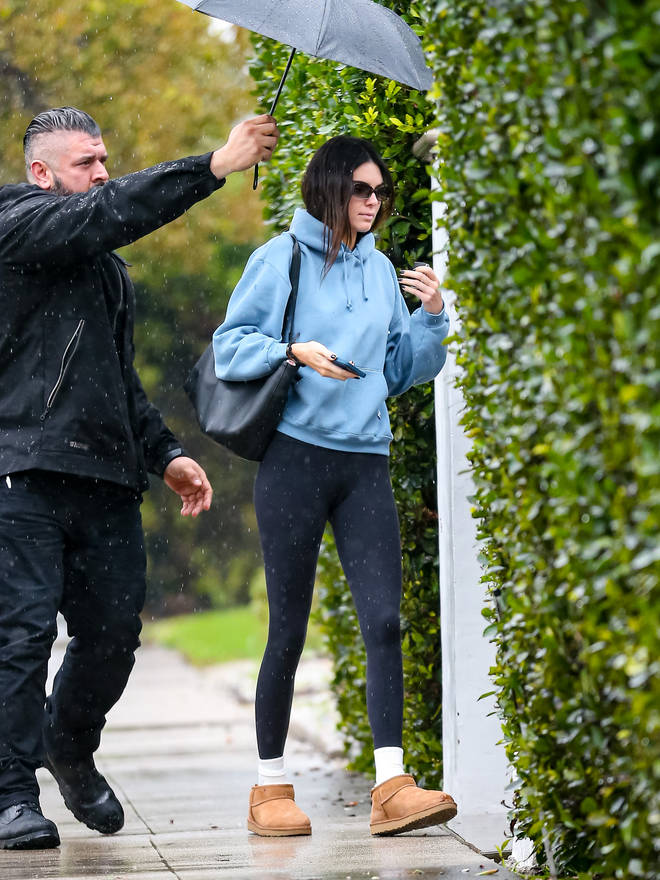 Despite wearing a hooded jacket, Kendall was photographed going through a downpour while being protected by a staff member with an umbrella.
The 26-year-old wore a light sweater, leggings, and Uggs to keep things casual in contrast to the man, who was dressed in a raincoat.
These images were shared on a well-known forum, where users criticized Jenner for her actions.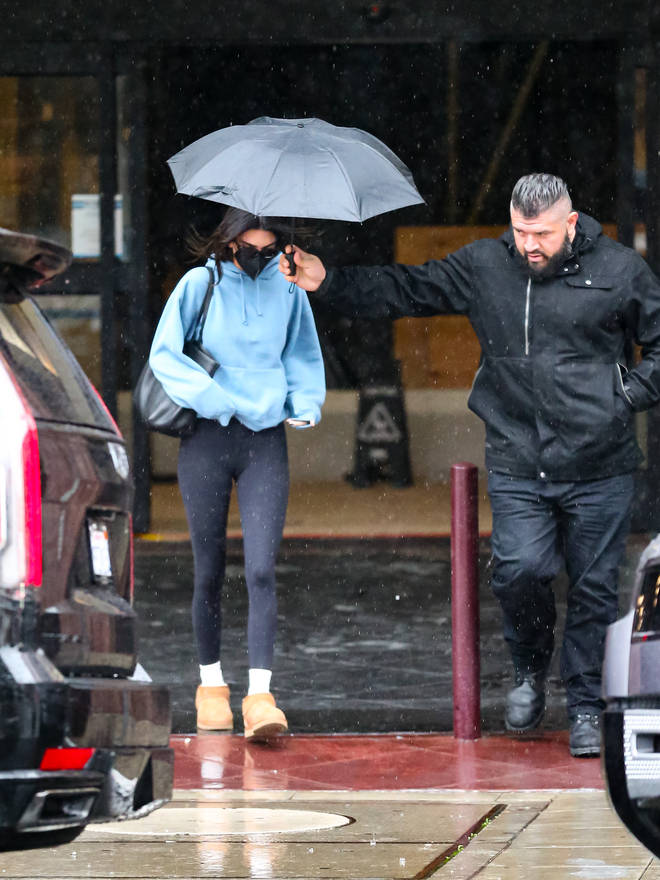 One guy said, "I don't care how wealthy I am, but I would feel so horrible letting someone carry my umbrella for me while they are getting wet."
As one person claimed that Kendall "didn't care" about her personnel, another stated, "She genuinely thinks she deserves this treatment."
After spending the new year in Aspen, Colorado, with her sister Kylie, friends Hailey and Justin Bieber, and family, Kendall is now back in Los Angeles.